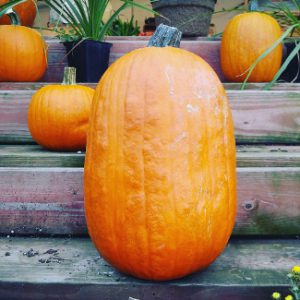 Along with apple picking, we have u-pick pumpkins!
Open from September through October, our pumpkin patch is filled with pumpkins of all sizes. To make transportation easy, we have a number of wheelbarrows and carts available for moving them about.
Once you have picked your pumpkin(s) of choice bring them up to our staff who will price them out for you. Pumpkins sell for $0.40 per pound.
We also have a large selection of pumpkins available at the farm stand. At the stand, pumpkins are priced differently. Small pumpkins are $2, medium $5, and large $10.